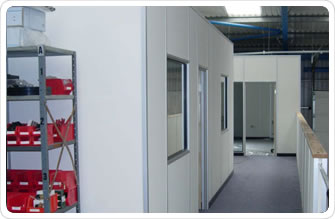 Mezzanine floors
Mezzanine floors are a great way to increase your available square footage. At Aptus Interiors we are able to supply Mezzanine flooring for all types of applications.
If you have a high ceiling warehouse you can install multi-level mezzanine floors, to maximise your storage space. If you have limited room but you also need to allocate some of it for office space then why not install your office on a mezzanine floor.
Aptus Interiors Mezzanine systems are totally dismountable, which means that all the elements are recoverable and their structure dimensions and location can be easily modified.
Computer flooring is also available on request.